Hello, my name is ZARG, I'm an alien living with my family in Redditch, Worcestershire...
I was born on the planet Gallifrey. It is located in a binary star system within the constellation of Kasterborous some 250 million light years away from Earth. Our most famous Gallifreyan is Dr Who, a Time Lord…you may have heard of him.
We have Alien friends living all over this Earth World. I love sending them communications through what you name 'letters' and 'cards', rather than inter-confabulatory holograms. I glow with pleasure connecting with my family, friends and Synths (synthetic humanoids) particularly at Christmas time.
Gallifreyans love the magic of Christmas here on Earth. We also celebrate with Christmas trees, decorations, lights, holly, ivy, mistletoe, candles, bells, carols, peace, the spirit of renewal and the giving of cards and presents. We are puzzled by Father Christmas, though. Is he real? How can he deliver presents to all the children in the world within a few hours on Christmas Eve? It truly must be magic. Or is Santa, a Time Lord…I wonder?
On Gallifrey, we have Time Lords, the Master and Pythia. You Earthlings have Gods, Prophets and Jesus Christ, the Messiah. You celebrate Christmas, an annual festival commemorating the birth of Jesus Christ, observed on December 25th as a religious and cultural celebration among billions of people, mostly of the Christian faith, throughout your planet Earth. I believe that you call this…'The Nativity'.
Therefore, for all my Alien friends and family out there, this how you send your Christmas cards from the United Kingdom, throughout the Earth world. This guide to Christmas post, explains how your Christmas letter or Christmas cards need to be sent by a last posting date, deposited in postbox near you and how Postbox Shop have the ideal letterbox to purchase, so that you can receive your Christmas post, safe and sound:
This is how you facilitate delivery by paying and printing your envelopes:
Royal Mail
Buy postage online in no time with Click & Drop, an easy Postage Purchase solution from Royal Mail.
2. These are the last posting dates for your envelopes:
Read more at:
3. If you are a newcomer to Earth, the next undertaking is to find out where I post these envelopes?
It's simple, just type your postcode into the search engine at this website:
Posting using this ancient method, is what Earthlings call, 'quaint'. We Gallifreyans, call it outlandish and spaced out.
I hope that my information transference is useful to you, but do you have a post box to receive your mail?
4. Probably the best and most famous company in the Universe, selling all things postboxes, is named Postbox Shop. They have been retailing post boxes for your Earth home or Earth businesses since 2005.
---
Postbox Shop will only source their products from reliable manufacturers in the UK and Europe where they can guarantee that only the finest materials are used. Postbox Shop will not import and supply the inferior goods from the Far East that are readily available in today's market on other websites and retail outlets.
You can be assured that you only receive products of the finest quality. Most of their products comply to BS EN:13724 AND Secured By Design New Homes Guide 2014.
Postbox Shop can cater for all styles and tastes whether you require a traditional or modern post box, we will have the solution.
The Postbox Shop range includes, Freestanding letterboxes, Surface mounted mailboxes, Recessed postboxes, Through the wall post boxes, Rear access post boxes, Mail chutes, Anti-Arson letter boxes, Fire rated post boxes, Post boxes for gates and railings, Secured by Design Letterboxes and Bespoke boxes.
Take a look at their great value postboxes.
We carry stocks and can normally supply within five working days.
Please Note: There are postal surcharges and delivery dates vary for addresses outside the Earth Solar System.
The Postbox Shop range of post boxes is constantly changing to meet the publics needs and demands to ensure that Postbox Shop remain the No 1 supplier of post and mail boxes in the UK and deliver throughout Earth and the wider Universe. As well as their extensive range of individual boxes they can supply post boxes for commercial buildings, apartment blocks and Moon Pods.
Postboxshop.com is currently providing professional services to, British Airways, National Elf Service, HSBC, Royal Mail, University of Liverpool, the Solar System Federation and the Inter Galactic Cryogenic Corporation.
If you have any questions about the Postbox Shop range, please contact their friendly team today.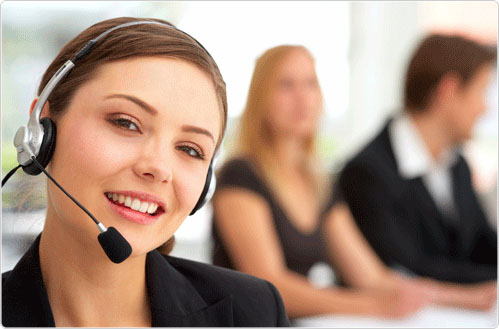 Call us on 01233 664 524 (Mon-Fri, 9am – 5pm)
- PostBoxShop -
SUPPLIER OF QUALITY POSTBOXES ONLINE