One of the first things visitors see when they visit your home is your post box...
First Impressions are important, so why not upgrade your external letterbox to one with a cutting edge, Scandinavian design?
Take a look at our contemporary letterbox range, here at Postbox Shop.
Why not choose an external letterbox, a stainless steel letterbox, a wall mounted letterbox or a lockable letterbox all with a modern letterbox avant-garde style.
Delana from Web Urbanist says:
"Have you ever thought about what your mailbox says about you? A standard box can say that you like to play by the rules, or that you just don't pay much attention to things like that. But an offbeat custom mailbox can reflect your personality and let people – or at least your mail carrier – know a little about you. These mailbox designs are weird, unique, and a little bit crazy."
Click on this link to see 54 more innovative letterbox designs…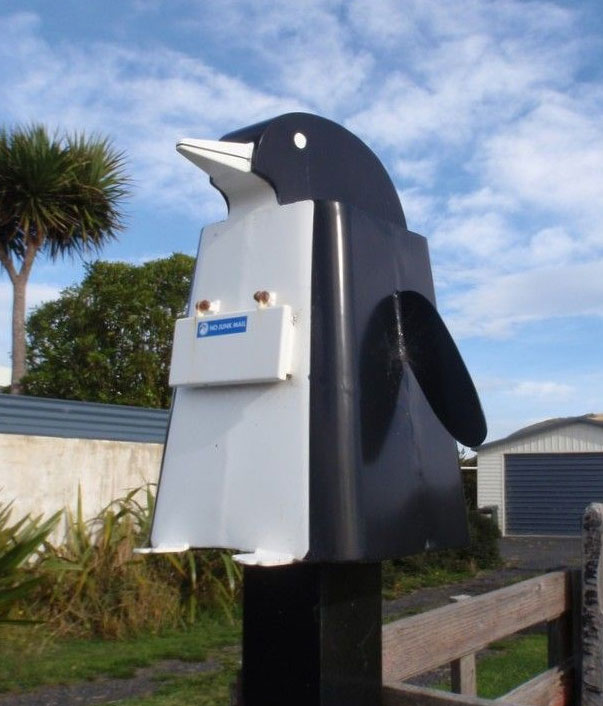 Each one of the 'Web Urbanist' creations is a designer letterbox that is quirky, sometimes weird and a little crazy.
However, buying from the exciting range of contemporary letterboxes from Postbox shop, is a safer, stylish option, many unique designs to stand out from the crowd. Choose from the stainless steel letterbox…Iceland, the modern letterbox…Ellipse, the larger capacity external letterbox…Iguane, the wall mounted Letterbox 7000, or the lockable B170 Stainless Steel Letterbox.
This new Grundform Letterbox has been designed by Industrial Designer - Michael Stabell and Architect - Bent Ulrik Jensen. They have created this unique range of mailboxes with a robust Scandinavian design, underlying functionality and high quality. An overhang creates the typical design, which also provides mail with the best protection against rain and snow.
If you have any questions in regards to our designer letterbox range, please do not hesitate to contact us today. Call us on 01233 664 524 (Mon-Fri, 9am – 5pm).
PostBox Shop
SUPPLIER OF QUALITY POSTBOXES ONLINE