England cricketers are on top of the world. The men's England team emulated the stunning women's England World Cup win of 2017, by winning their male World Cup earlier this year.
In 2017 our England women completed a stunning fightback to beat India by nine runs and win the Women's World Cup at Lord's, the home of England cricket.
BBC Sport reported that:
"Chasing 229, India looked set for victory at 191-3, but Anya Shrubsole pinned Punam Raut lbw for 86 to spark a collapse of seven wickets for 28 runs. The seamer finished with 6-46 - the best figures in a World Cup final - as India were bowled out for 219 with eight balls unused. Even as Shrubsole was in the middle of a stunning spell of 5-11 in 19 deliveries, India were within touching distance of the highest successful chase in a World Cup final and a first major trophy. Fears that England may have missed their chance were raised when Jenny Gunn dropped a sitter at mid-off to reprieve Poonam Yadav. But Shrubsole bowled Rajeshwari Gayakwad next ball to spark joyous scenes on the pitch and among the majority of fans in a sell-out crowd."
Not to be out done, in 2019, England beat New Zealand to win the men's World Cup after one of the most awesome games of cricket ever witnessed was tied twice.
BBC Sport also reported that:
"In an emotional and electric atmosphere at Lord's, both sides scored 241 in their 50 overs and were level on 15 when they batted for an extra over apiece. It meant England were crowned world champions by virtue of having scored more boundary fours and sixes - 26 to New Zealand's 17 - in the entire match. That it even got to that stage was astonishing in itself and came as a result of a barely believable conclusion at the home of cricket - the first tie in a World Cup final. England required 15 from the last over of the regular match. Ben Stokes hit a six and then benefited when a throw from the deep hit his bat and was deflected for four overthrows. He could not get the two needed from the last ball - Mark Wood was run out coming back for the second - but ended 84 not out and joined Jos Buttler for the super over. In glorious evening sunshine, they were roared on by a febrile crowd that belted out Sweet Caroline in the change of innings. When New Zealand replied, Jimmy Neesham hit Jofra Archer's second ball for six, then scrambled to leave Martin Guptill needing two from the last delivery. As Jason Roy's throw came in from deep mid-wicket, a diving Guptill was short when Buttler removed the bails, sending England and the whole of Lord's into delirious celebration."
To celebrate these momentous occasions, Royal mail have celebrated both Women's and Men's England cricket team's historic victories through Royal Mail special stamps and white and gold postboxes. This is the first time that the England Men's and Women's teams have held both the ICC Cricket World Cup winners' titles simultaneously. This will be a unique and highly visible way to celebrate the huge achievement of both teams.
Read here about the special Royal Mail ICC Cricket World Cup stamps:
Read about the white and gold Cricket World Cup postboxes here:
However, there was postbox vandalism in Taunton, Somerset, when a local resident defaced one of the postboxes, by painting it grey. She was jailed for seven days:
If you are looking for a personalised design or vandal proofed/secure letterbox, then look no further than PostBoxShop. This is one of the best online portals retailing post boxes for your home or business.
PostBoxShop will only source their products from reliable manufacturers in the UK and Europe where we can guarantee that only the finest materials are used. They will not import and supply inferior goods from the Far East.
One of the largest fire risks in residential areas across the UK is arson, most commonly fireworks through letterboxes. To protect yourself or your business against arson attacks, you should install an anti-arson letterbox. It is simply to fix behind a door and easy to maintain, as each box is manufactured from electro-galvanised steel with a white polyester powdered coating to improve durability, and ensure it is easy to clean. Our high security letterboxes, maybe of interest, if you have concerns of vandalism.
You can now have a picture or image of your choice printed on the front of your letterbox. Look at our new and exclusive range of personalised letterbox prints! As standard, currently, we supply a Union Jack letterbox, Tartan letterbox and London Underground letterbox. However, perhaps you want your favourite cricket team logo or badge, national flag or image of your hero or heroine, printed and displayed proudly on the front of your letterbox? Anything is possible with our bespoke letterbox designs. We'll print an England cricket badge image or alternative badge or logo of your choice, take a look at our custom Show Your Colour letterbox range.
Make your letterbox really yours and stand out from the crowd. These bespoke letterbox designs are suitable for large amounts of mail and wall mounting, to suit all requirements. This easy to use letterbox range is manufactured of electro-galvanised steel, UV resistant, scratch resistant and waterproof, keeping your mail dry. What an original and practical way to show your colours, letterboxes don't have to be boring, they can be eye-catching!
PostBoxShop can cater for all styles and tastes whether you require a traditional or modern postbox, we will have the solution.
The fantastic range at PostBoxShop includes:
Freestanding letterboxes
Surface mounted mailboxes
Recessed postboxes
Through the wall post boxes
Rear access post boxes
Mail chutes
Anti-Arson letter boxes
Fire rated post boxes
Post boxes for gates and railings
Secured by Design Letterboxes (to prevent mail theft)
Bespoke boxes
Secure apartment letterboxes
Multiple letterboxes
Parcel Box Range
We carry stocks and can normally supply within five working days.
If you have any questions about our parcel box range or letterbox range, please contact our friendly team today.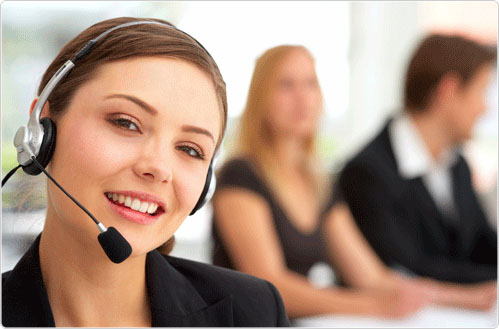 Call us on 01233 664 524 (Mon-Fri, 9am – 5pm)
- PostBoxShop -
SUPPLIER OF QUALITY POSTBOXES ONLINE