A Royal Mail postbox has been occupied by a family of squatters in a quiet corner of Norfolk. Not unusual these days with a housing shortage one may suggest. However, it is unusual that a family of birds have chosen such a place to raise their babies.
The online site Pretty 52 reports that this unusual post box is located on Low Road between Pentney and Narborough in Norfolk. A sign has been affixed to the front warning members of the public not to put their letters inside for fear of harming or disturbing the chicks. The sign reads, 'Birds nesting - please do not post,' is written in capital letters and stuck on with red tape to match the colour of the postbox.
The Royal Mail commented that it is becoming more frequent for birds to nest inside post boxes during spring. If there is a problem with a spring letterbox the postal delivery service will always request their customers to use other boxes to ensure the birds are kept safe.
"We check the box regularly and once the birds have left the nest, the box is thoroughly cleaned and then reopened for customers to use…In the meantime, we advise customers to use other postboxes nearby or they can drop mail off at any Post Office branch in the area."
"They will be coming back every year now!" remarked one person, while another added: "Lovely thing to do."
Hannah Watfa, who took the photo, said she was, "really pleased they've closed the box; it's so cute! There are lots more nearby to use and it's lovely that the birds have found a safe space to nest."
Wouldn't it be fascinating to see what goes on inside this unusual postbox when the eggs hatch and birds are fed and raised?
I understand that each male and female is responsible for certain jobs as they raise their babies. The female builds the nest, though the male helps brings her some of the materials. He continues to sing as she lays the eggs and incubates them. When the babies hatch, both the parents get busy feeding them.
Modern webcams can now be fitted inside actual nesting boxes, which makes fascinating viewing for the budding ornithologist. Look at this camera footage of Great Tits feeding their seven young, also in Norfolk:
I've just related a story of an insecure post box, but how does one secure a letterbox so that it doesn't let anyone in. How do you prevent crime, theft and fraud, when it comes to your letterbox?
Simply consult the PostBoxShop, online retailing quality post boxes for your home or business, since 2005.
The security box range at PostBoxShop has been manufactured to protect your mail from theft and vandalism. Our DAD009 security box model is the UK's first 'Secured By Design' letterbox and can be surface mounted, recessed or freestanding. Our 'Securebox' model can store a large amount of mail and harbors a unique 3 points locking mechanism. Our 'Fort Knox Letterbox' is exclusively available from us and is mainly used for commercial purposes, like our other security box range it includes an anti-hooking device, anti-theft device and much more. All dimensions and special features can be viewed when an image below is selected. Check out our heavy-duty letterboxes and Anti-Arson Letterbox range too if you wish to prevent vandalism.
PostBoxShop recommends the DAD009. This design is endorsed and fully complies with the exacting Police preferred specification. It is the UK's first and only Certified Secured By Design Letterbox. Made from electro-galvanised steel and powder coated in Grey (other RAL colours are available). This model is designed to be surface mounted, recessed or freestanding and provides the highest resistance against vandalism and mail theft attempt. It is currently the only letterboxes complying the to SBD Homes Guide 2016 released by Secured By Design.
Why does PBS recommend a large capacity letterbox and not a letterplate?
Police and Insurance companies are committed to preventing crime, theft and fraud, and when it comes to letter plates in people's front doors (as 80% of burglaries are through your front door) their main concerns are:
Lock Manipulation: the art of opening your front door from within using a wire and letting themselves in your front door.
Car Theft: we all do it, walk in and place our keys on a table, shelf or key rack in reach of our front door.
ID Theft: we go to work, the postman delivers our mail on to our welcome mat and the thieves help themselves during the 8 hours we are out.
Arson Attacks: unfortunately, and we hear about it in the media too often, cowards like to pour accelerants through letter plates followed by a match, enough said!
Thermal Co-efficiency: with the introduction of EPC ratings by the EU. Having a letterbox instead of a hole in your front door can help your rating.
Noise Reduction: continued advances in reducing noise pollution are often negated when a hole is then cut into your front door.
The features that make this model the best for keeping letters safe are:
1.5mm thick electro-galvanized steel
10 Year guarantee
Security 5 pin rim lock complete with 3 keys
30,000 differs
Anti drill, anti bump and anti pick lock
Patented anti fishing device
Patented hinge protector
Patented locking mechanism
Personalised card with unique key number to order new keys
Dimensions: 325mm W x 380mm H x 330mm D
Please upgrade your Letterbox at POSTBOXSHOP
If you have any questions about any of our diverse range of products and services, letterbox or parcel box ranges, please contact our friendly team today.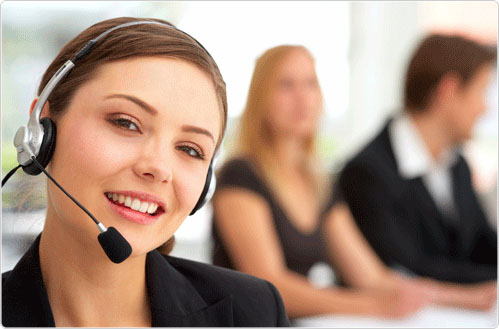 Call us on 01233 664 524 (Mon-Fri, 9am – 5pm)
- PostBoxShop -
SUPPLIER OF QUALITY POSTBOXES ONLINE