I recently read an interesting BBC online article written by Suzanne Bearne, their Technology of Business reporter. Her news report describes the alarming and frustrating experience of 29-year-old Pippa Park, who lives in London. She had a parcel containing a Christmas gift delivered in an unconventional manner.
It's fine if you're at home when the parcel arrives, but where does it go when you're not?
Pippa wasn't impressed when the Christmas gift she'd ordered for her sister - a pair of £150 sunglasses - was left in the recycling bin by the delivery company. An hour before it was due to be emptied by the refuse collectors.
"I wanted to give the present to my sister before she went travelling and the delivery had already taken two weeks," says Pippa, 29, who lives in London.
Although she was refunded, Pippa says she was left feeling very frustrated by the incident.
I bet that she wished she had purchased a parcel drop box for online deliveries from Postbox Shop; supplier of quality British Standard post and parcel boxes.
Twitter has been inundated with complaints from customers about orders that have been lost, delivered to the wrong place, or damaged during transit. The BBC highlight some customer experiences of parcel delivery drivers who fall short of expected standards.
Paul from Nottingham explains:
"I ordered some flowers for a friend, and the courier couldn't get past the high gates at the driveway so they threw the flowers - which were in a box - over the wall. She found them a day later soggy and rotten from the rain."
Anna says:
"When I lived in a big city a deliverer simply gave my parcel to a random passerby in the street who said that he was my neighbour and always took delivery of my parcels. Another time I had temporary mail redirection in place for a limited period of three months while I was away. On my return and the end of the redirection period I noticed a complete lack of mail. Soon afterwards friends and family told me that letters they had sent to me had been returned as 'undeliverable'. It turns out that rather than simply ending the temporary redirection some clever-clogs had decided that I didn't live at the address any more. As a result of this I missed several letters from my landlord and actually had my tenancy terminated."
Jane O'Mahoney from Launceston, Cornwall highlights that:
"My parcel was 'delivered to a gate-post'. After contacting the seller their records showed that the parcel had been delivered and the delivery company actually admitted that they left the parcel at my gate (which is on a main road). I was inside the house waiting for the delivery. The seller readily sent out another, duplicate order which got through. After receiving the replacement, a gentleman called with my original parcel saying he had found it in a hedge down the road."
Such frustrations are only likely to grow as courier companies struggle to cope with online deliveries during the surge in Christmas online shopping.
There is also the danger that if a delivery driver leaves your package in a 'safe' place, it may get stolen.
Grace Gausden from the online magazine 'This is Money' reports that the number of parcel thefts from Britain's doorsteps has risen by nearly a quarter in the last two years, new data claims. There have been 2,578 thefts reported to 23 police forces across the country since April 2016, according to data obtained under the Freedom of Information Act by iParcelBox, a parcel delivery website. This is likely to be the tip of the iceberg, as many thefts go unreported and little more than half of police forces responded to the FOI request.
There is also a similar problem in the USA...
How then can we protect our Christmas gifts from these unsatisfactory deliveries?
The best answer is to purchase a parcel drop box for online deliveries from Postbox Shop; supplier of quality British Standard post and parcel boxes.
You can be assured that you only receive products of the finest quality. The majority of our products comply to BS EN:13724 AND Secured By Design New Homes Guide 2014. PostBoxShop can cater for all styles and tastes whether you require a traditional or modern post box, we will have the solution.
Our Parcel Dropbox is perfect, simply place a parcel onto the internal shelf and close the lid, which will drop it down inside the box, a section only accessible with your key. These large capacity parcel boxes are unique as they will accept multiple deliveries, and can be screwed to a wall or concreted into the ground with a base plate. Our Zurich letterbox is much smaller, ideal for both external and internal use.
Great value is the Parcel Box 500. It is a new design of both parcel and mailbox which can receive small volumes of mail and parcels, ideal for the home. It has a solid powerful retractable plate inside the top of the box which prevents parcels and mail being fished out of the box involuntarily. The Parcel Box 500 comes complete with a security locking mechanism which enhances the security of this box. It is a great advantage to be able to receive multiple deliveries when other models only allow for one delivery at a time.
---
Shop early for Christmas, but buy your parcel boxes for your online deliveries from Postbox Shop, first.
---
If you have any questions about our parcel box range, please contact our friendly team today.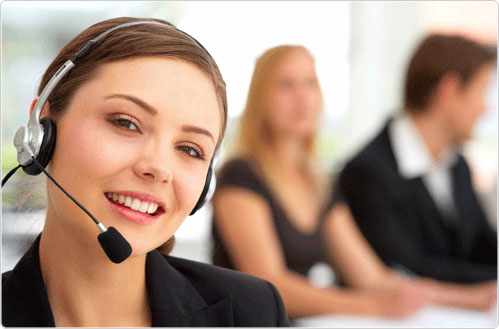 Call us on 01233 664 524 (Mon-Fri, 9am – 5pm)
- PostBoxShop -
SUPPLIER OF QUALITY POSTBOXES ONLINE