Valentine's day is nearly upon us, but have you planned ahead?
Have you bought Valentine's cards, the flowers and sent that romantic Valentine's day gift?
Aaaahh, but does your lover have a Postbox Shop
parcel box
to receive your special gift?
If he or she has to go to a parcel depot to collect, it rather dispels the romance of it all.
Wait a minute, though, we're forgetting love letters for her, the perfect woman in your life.
Have you ever been smitten, sending a love letter, expressing your undying love to the woman or beau, of your dreams?
Yes, I think that we have all been struck by Cupid's golden arrow at some time in our lives.
I was reduced to a love struck young man at only 19 years of age, when I met a beautiful young woman walking to a bus stop. She was (and still is) beautiful. Her sexy bubbly personality and air of innocence was only eclipsed by her electric blue eyes that reduced me to a tongue-tied juvenile. Never before, or since that day, have I met a woman that comes anywhere close to that feminine perfection. Just as well, though, I married her. She is simply my siren, my lover, my compass, my best friend, my rock.
This made an old romantic like me think of love letters through the ages.
One of the most famous romances in history is that of Napolean Bonaparte and Josephine. One thinks of the classis phrase, "not tonight Josephine", when enemies of Napolean attempted to smear him. However, he was smitten with his beloved Josephine, just read this letter below.
It was sent to Madame Josephine Beauharnais at seven o'clock in the morning, on a day in February, 1796.
"My waking thoughts are all of thee. Your portrait and the remembrance of last night's delirium have robbed my senses of repose. Sweet and incomparable Josephine, what an extra-ordinary influence you have over my heart. Are you vexed ? do I see you sad ? are you ill at ease ? My soul is broken with grief, and there is no rest for your lover. But is there more for me when, delivering ourselves up to the deep feelings which master me, I breathe out upon your lips, upon your heart, a flame which burns me up ah, it was this past night I realised that your portrait was not you. You start at noon ; I shall see you in three hours. Meanwhile, mw dolce amor, accept a thousand kisses, 1 but give me none, for they fire my blood".
( N. Bonaparte, February 1796 – source – Library of University of California, San Diego)
1796 isn't the oldest Valentine's letter though.
The oldest surviving Valentine's letter in the English language was written by Margery Brews to her fiancé John Paston in February 1477.
She describes John as her 'right well-beloved valentine', she tells him she is 'not in good health of body nor of heart, nor shall I be till I hear from you.' She explains that her mother had tried to persuade her father to increase her dowry - so far unsuccessfully. However, she says, if John loves her he will marry her anyway: 'But if you love me, as I trust verily that you do, you will not leave me therefore.' There was a happy ending to the story, as the couple would eventually marry.
The letter comes from one of the largest collections of 15th century English private correspondence, known as the Paston letters. The collection offers a unique glimpse in to the personal lives of the Paston family from Norfolk - the family name comes from a Norfolk village about twenty miles north of Norwich. The Pastons had risen from peasantry to aristocracy in just a few generations: the first member of the family about whom anything is known was Clement Paston (d. 1419), a peasant, who gave an excellent education to his son William, enabling him to study law. John and Margery's son, William, would become a prominent figure at the court of King Henry VIII.
I'm sure these lovers exchanged Valentine's day gifts, but nowadays it is all done by post.
What you need is a parcel box...
A Postbox Shop parcel box gives you the freedom to buy online and not have the hassle of waiting around or missing your important delivery that may come when you're at work, out shopping or pursuing a leisure activity.
Postbox Shop have ideal parcel boxes…
If you require a
large capacity postal solution
, we can supply options which hold parcels and newspapers easily. These large letterbox designs are ideal for residential and commercial properties, which require large individual boxes.
Our Parcel Dropbox is perfect, simply place a parcel onto the internal shelf and close the lid, which will drop it down inside the box, a section only accessible with your key. It is unique as it will accept multiple deliveries, and it can be screwed to a wall or concreted into the ground with a base plate. Our Zurich letterbox is much smaller, however, ideal for both external and internal use.
If you have any questions about our parcel box range, please contact our friendly team today.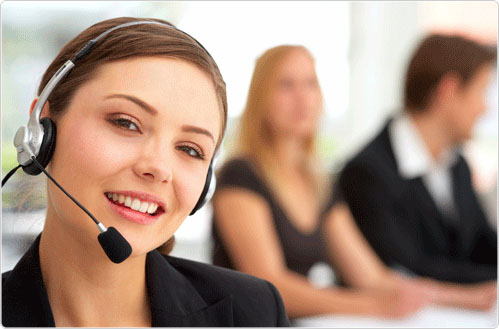 Call us on 01233 664 524 (Mon-Fri, 9am – 5pm)
PostBoxShop
SUPPLIER OF QUALITY POSTBOXES ONLINE