Is this cute little song what Valentine's day is all about?
Or have you had a Valentine's Day experience that went disastrously wrong?
Does it still haunt you or fondly make you laugh?
I've researched many postings of such disasters…here are my top ten:
10. "My husband and I arrived at this hot new restaurant in town on Valentine's Day. We were seated and handed menus. Lovely, right? Until the waiter came over to take our drink order - and he was my ex." Jen
9. "He took me out to dinner on Valentine's Day eve to tell me about his torrid affair." Katie
8. "I play rugby and my weight is required for protection and I also carry a lot of muscle. I was gobsmacked when I was presented with a slimming club membership from a date on Valentine's Day. It took a lot of effort not to tackle him to the ground and throw him headfirst out of the door." Naomi
7. "I wasn't going to post this as it still makes me want to cry. This past Valentine Day the girl I'm in love with gave me an envelope. I was super excited... until I opened it and saw that was an invitation to her Wedding." Blitzbom
6. "I complained to my boyfriend of 10 years that I never get flowers so the next year I got a box of assorted 'flours'! He thought he was funny, I wasn't laughing (the next year I did get real roses)." Tela
5. "I once got a card that had another girl's name crossed out with mine written underneath. Romantic." Rebecca
4. "Valentine's Day, I called my boyfriend at college to see if he got my flowers and another woman answered the phone—at 8AM." SJL
3. "One Valentine's Day, I planned an elaborate meal for my boyfriend. He acted awkwardly during dinner, and when I gave him a gift he said, 'Oh, I don't have your gift. Can I give it to you tomorrow?' I found out later that he was dating another girl and had already celebrated V-Day with her earlier that evening!" Tiffani
2. "We were out to dinner, and my fiance leaned across the table to romantically feed me a piece of dessert. But in the process, he knocked the candle over and onto my freshly gelled hair. I ended up in the hospital after my hair caught fire. However, we did get a free meal out of the deal -- and I only had to endure a minor burn on my neck. I guess there's literally too much fire in our relationship!" Christina
However, this is my Number One Valentine disaster (although it was the first):
1.In the time of Emperor Claudius II (268-270 AD), St. Valentine was a holy priest in Rome. The emperor had banned all marriage and engagements because he believed they made young men unwilling to join his army. St. Valentine continued to perform marriages for young lovers in secret and paid for his romantic gestures with his head. Legend also has it that while in jail, St. Valentine left a farewell note for the jailer's daughter, who had become his friend, and signed it "From Your Valentine." On February 14th (around the year) 278 A.D., Valentine was executed.
So, even if your Valentine's Day date was a disaster…Are you feeling any better?
There are ways of mitigating against a bad experience this Valentine's Day, though. Have you thought of a multiple delivery postbox?
If you have a long-distance romance, how can you guarantee that your loved one will receive your special gift from you? How do you send your Valentine gifts for him? How do you send your Valentines gifts for her?
The Parcel Dropbox range at Postbox Shop is perfect. You do not have to take a day off work to receive your loved ones online romantic gift. Better still, why not buy a Parcel Box for your beloved before you send the gift?
How do our Postbox Shop Parcel Dropboxes work? Simply place a parcel on the internal shelf and close the lid, which will drop it down inside the box, a section only accessible with your key. It is unique as it will accept multiple deliveries, and it can be screwed to a wall or concreted into the ground with a base plate.
Our Parcel Box 500 is a new design of both parcel and mailbox which can receive small volumes of mail and parcels. Ideal for home it has a solid powerful retractable plate Inside the top of the box which prevents parcels and mail being fished out of the box involuntarily. The Parcel Box 500 comes complete with a security locking mechanism which enhances the security of this box. Multiple deliveries are possible when some other models only allow for one delivery at a time. It is made of electro-galvanised steel, has a powder coated finish in satin black and is weatherproof. Multi-parcel deliveries are possible with its top delivery and front retrieval. The high-security lock is supplied with 2 security keys. We provide a generous 12 years guarantee against rust. Dimensions are 530mm high x 390mm wide x 250mm deep. The parcel opening aperture is 200mm x 330mm x 200mm. There is FREE DELIVERY on this item.
Happy Valentine's Day, but buy your parcel boxes for online Valentine's deliveries from PostBoxShop, first!
With many years' experience, PostBoxShop specialises in stylish practical solutions to suit your budget, products including; freestanding postboxes, surface mounted postboxes, recessed letterboxes, through the wall postboxes, door side panel postboxes, parcel boxes, mail chutes, anti-arson postboxes, bespoke postboxes, apartment letterboxes and much more.
If you have any questions about any of our diverse range of products and services, letterbox or parcel box ranges, please contact our friendly team today.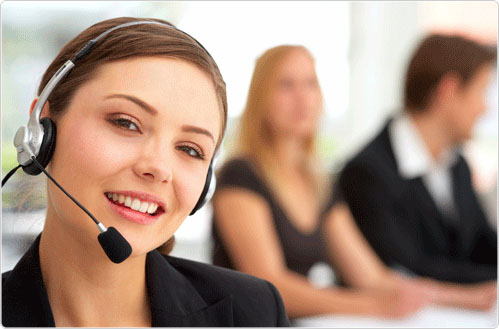 - PostBoxShop -